SELF EMPLOYED / SOLD TRADERS
​Our app based bookkeeping for self employed / sole traders frees up your time so you can focus on what you love.

Gain complete control on your finances in no time at all!

Connect it with suppliers, payment portals and even online stores - simply add your dedicated email address or take a quick pic of your receipt and everything will be added to your accounts spreadsheet or software!

Never miss a receipt again, with bookkeeping in your pocket...

This clever little app learns your suppliers and customers, saving you endless time on data entry, that we know you don't love.

Simply sign up, download the app and we will guide you through setup. We can even provide you with your self assessment at the end of the year using the data from your app!

Self employed without the stress! Contact us today to find out more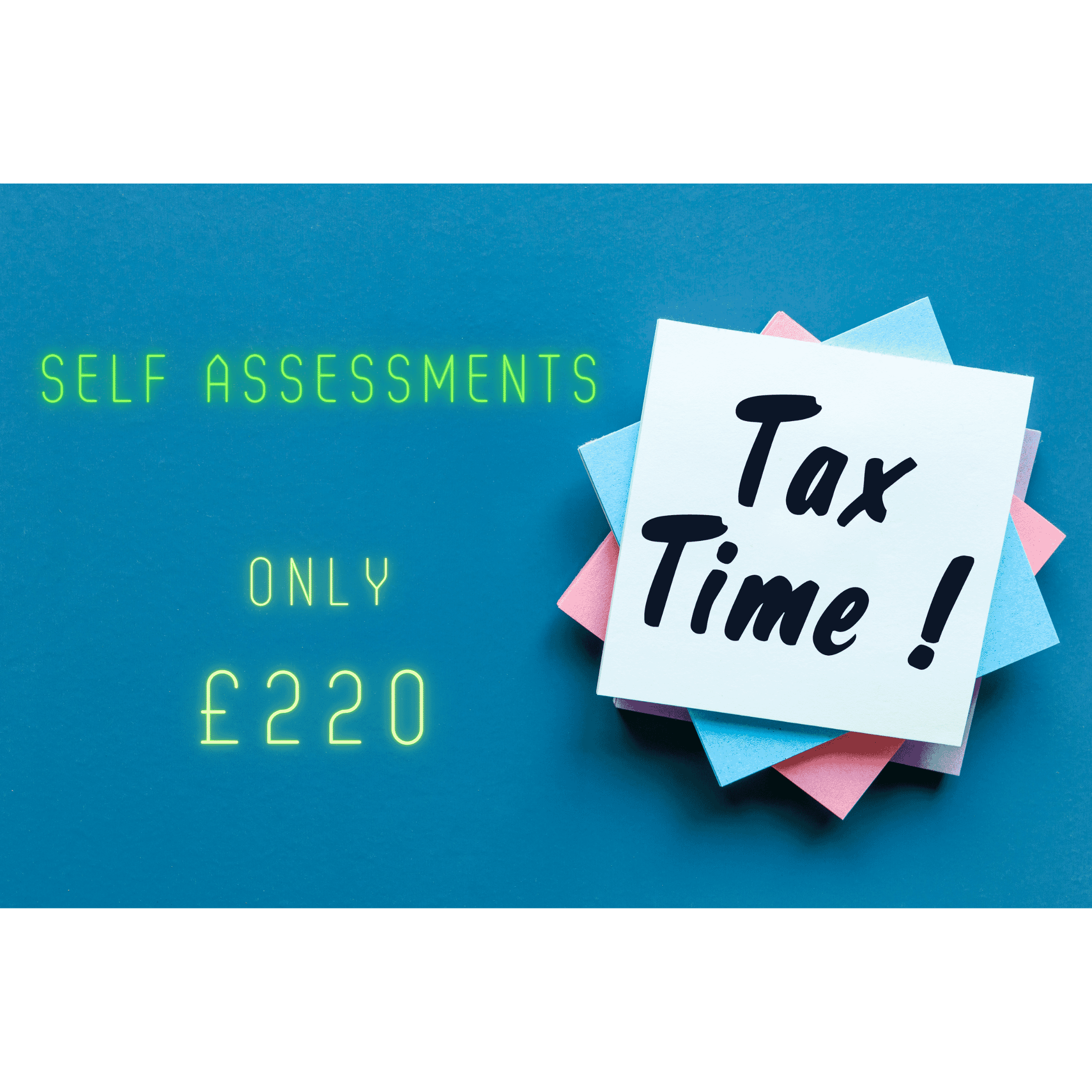 BOOKKEEPING SERVICES
Day to day management of Accounts

Maintaining up-to-date records

Keeping businesses aligned with laws

Keeping you prepared for tax

Managing bank feeds

Handling accounts payable

Sending out invoices and managing accounts receivable

​Preparing financial statements
Processing payroll
Dealing with foreign currency transactions
Performing stocktake
Keeping an eye on cash flow
Preparing the books for an accountant


COMPLETE BOOKKEEPING
WE OFFER MONTHLY PACKAGES & HOURLY RATES ON ALL OUR BOOKKEEPING SERVICES

Day to day management of accounts
We will stay on top of your business' accounts for all your daily transactions. By keeping track of every sale or purchase and using software to do it all, it's much easier for us to keep an eye on your cash flow.

Maintaining up-to-date and accurate records
We will make sure that all your business records are kept up to date. It will also be our job to make you aware of any inconsistencies between the books and your business accounts, making sure you resolve these problems quickly.

Keeping businesses aligned with laws
Tax can be a sensitive and confusing area. One small mistake and a dreaded letter from HMRC can soon be on its way. That's where we can help, as we make sure your business stays aligned with the relevant laws.

Keeping you prepared for tax
Tax deadlines are usually quite strict and doing the books is usually never the top priority for many small businesses, so deadlines can easily be missed. To keep the taxman happy and stop you from paying any additional fines, we will make sure your records are accurate and up to date so you will always be prepared for tax.

Managing bank feeds
We can manage transactions brought in through software, like an app. Bank feeds, that link the software with your business bank account, allow you to see each transaction in real-time.

Handling accounts payable
We can make payments on behalf of your small business. This can include anything from payment of supplier invoices, petty cash and expenses.

Sending out invoices and managing accounts receivable
We will prepare invoices to send to your clients to ensure payments are received on time, chase late payments to ensure your records are always accurate, as well as managing your accounts receivable ledger.

Preparing financial statements
We will be responsible for preparing some significant financial statements for your small businesses. These may include a profit and loss statement, balance sheet and cash flow statements.
These financial reports show your businesses bottom line and operating expenses, the balance of assets and liabilities as well as the cash flowing in and out of your business.

Processing payroll
Assisting businesses with the processing of wage slips and tax payments to employees.

Dealing with foreign currency transactions
We also make sure to maintain accurate foreign currency accounts, utilising current exchange rates. This can be made easier with compatible digital bookkeeping apps that can instantly analyse exchange rates without wasting much time.

Performing stocktake
For small businesses, we can also produce inventory reports by counting stock items. If there are any discrepancies, we report back to your business to make sure you can address these problems quickly.
This is most commonly carried out at the end of your business' financial year with the figures included in the profit and loss reports.

Keeping an eye on cash flow
One of the most essential tasks we will do for a small business is making sure you don't run out of day-to-day money. We can do this by keeping an eye on the balance of revenues to expenses, along with offering more advice if the business needs more available cash to operate, we can also make recommendations where possible on how to lower your expenses.

Preparing the books for an accountant
It is our job to make sure that your accounts are valid and up-to-date when the accountant needs them. This lets an accountant use their knowledge to make business recommendations and complete any tax returns.
Our experienced team are Sage, Quickbooks & Xero certified advisors & partners